---
** SDF APPROVED (Click here)

SDF Course Code: CRS-Q-0028167-PI

Funding Amount: $200
Nett Fee Available
For Whom
This course aims to provide Company Emergency Response Teams (CERT) from commercial, industrial and workplaces who are the first responders for incidents in their respective premises and personnel who wants to be recognized as the competent person applying emergency response skills during an emergency incident in workplaces.
Pre-requisites
Relevant work experience to the workplace they would like to be a part of the Company Emergency Response Team (CERT)
Able to listen, read and write English at a proficiency level equivalent to ES Workplace Literacy and Numeracy Level 4
Self-directed learner
Possess an open and analytical mind
Course Overview
On completion of this unit, the learner will have the knowledge and be equipped with the application skills and knowledge required to effectively respond to fire incidents. This includes:
Introduce or reinforce the relevant legislations surrounding the formations and activation of CERT.
Familiarize participants with the various possible fire hazards and the usage of fire protection systems in buildings.
Instruct participants on correct methods to conduct initial fire-fighting using various extinguishing mediums.
Course Content
Legislation & Regulations of fire safety and protection
Overview of an Emergency Response Plan
Emergency Response Plan and CERT
Overview of Company Emergency Response Team (CERT)
Potential fire hazard scenarios and injury
Fire Situation Assessment Types and usage of fire protection system
Fire Extinguishing Handover and assist the operation to the appropriate body
Learner's Activity
Certification :
Based on the successful completion of the course and assessment, a certificate of achievement endorsed by WDA will be issued to all participants.
Languages

:  

  English
Course Venue

:  

 
3 Soon Lee Street, #04-14/16&17, Pioneer Junction, Singapore-627606
1 Soon Lee Street, #03-64/05-55/05-40,41, Pioneer Centre, Singapore-627605
2, Joo Koon Road, Singapore-628966
---
 Schedules :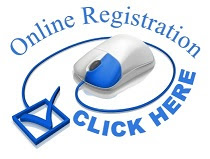 EverSafe Consultants Pte Ltd -MOM accredited Safety Course Training Provider.
For more details about Safety Courses Training : Visit to singapore MOM website.