---
** SDF APPROVED (Click here)

SDF Course Code: CRS-Q-0028161-PI

Funding Amount: $600
Nett Fee Available
For Whom
CERT members in Public and Industrial buildings with valid petroleum and flammable materials storage license
Pre-requisites
Have received safety training related to a process plant.
Be able to manipulate numbers at a proficiency level equivalent to ESS level 6.
Have related training or work experience in a process plant.
Able to listen, read, speak and write English at a proficiency level equivalent to ES Workplace Literacy and Numeracy Level 6.
Course Overview
Respond to Fire and Hazmat Emergency is designed to enable learners to acquire the required competencies and function as a member of an emergency response team in order to meet and respond to fire and Hazmat emergencies in process plant. The competencies include working alone and in a team.
Course Content
Execute emergency response plans and procedures
Fire hazards
Deploy fire and hazmat emergency equipment Conduct pre-donning safety checks
Communications during fire and hazmat emergency situations Environmental conditions and salvage considerations
Comply with site incident controller instructions
Select of appropriate fire fighting tools to mitigate and contain fire
Impact on environment and salvage considerations
Legislations and regulations
Practical on fire fighting equipment
Selection and use of appropriate breathing apparatus
Practical on breathing apparatus
Comply with site incident controller(SIC) instructions
Operate appropriate hazmat equipment
Follow instruction to carry out decontamination procedures
Decontaminate, Service and clean hazmat equipment
Hazmat respond system
Practical on Hazmat PPE and mitigation techniques
Decontaminate, Service and clean hazmat equipment
Observed reporting protocols accordance to organization
Conduct safety check on breathing apparatus
Assist in the search and rescue
Communicate details of casualties
Assist in the closure of search and rescue operations
Certification :
Based on the successful completion of the course and assessment, a certificate of achievement endorsed by WDA will be issued to all participants.
Languages

:  

  English
Course Venue

:  

 
3 Soon Lee Street, #04-14/16&17, Pioneer Junction, Singapore-627606
1 Soon Lee Street, #03-64/05-55/05-40,41, Pioneer Centre, Singapore-627605
2, Joo Koon Road, Singapore-628966
---
 Schedules :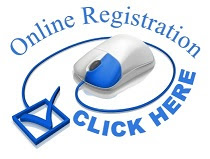 EverSafe Consultants Pte Ltd -MOM accredited Safety Course Training Provider.
For more details about Safety Courses Training : Visit to singapore MOM website.