---
** SDF APPROVED (Click here)

SDF Course Code: CRS-N-0027137-WP02

Nett Fee Available
For Whom
The WSQ Advanced Certificate in Workplace Safety and Health (Level B) course is designed for the individuals who play the role of supervisor with assigned coordinator role in WSH responsibilities.
Assumed Skills, Knowledge & Entry Requirement
*ES WSQ WPLN Level 5 or GCE "N" Levels in English (Level -5) & Mathematics (Level–5)
*Passed (BCSS/ SSSC/OPISC/BISH/BCSS(Tunneling)) courses with preferably 1 years ofrelevant working experience in WSH
Course Overview
Participants of Advanced Certificate in Workplace Safety & Health will acquire the WSH knowledge and skills for fulfilling the role of a coordinatorin line with WSH. Participants also learn the relevant WSH Regulations and transform the key competencies as a WSH coordinator.
Course Content
Administer WSH Policy
Identify WSH Hazards and Implement Control Measures
Coordinate WSH Management System with Legal Compliance
Investigate and Report WSH Incidents
Coordinate Implementation of Emergency Preparedness and Response Plans
Measure, Monitor and Report WSH Performance
Promote WSH Culture Development
Facilitate Effective Communication and Engagement at the Workplace (ES WSQ)
Solve Problems and Make Decisions at Supervisory Level (ES WSQ)
**Supervise Workplace Safety and Health in Process Plant (Also known as Oil/Petrochemical Industry Safety Course for Supervisors – OPISC)
Note: **The above module have the exemption credit if the participants complete the following courses (BCSS/SSSC/OPISC/BISH/BCSS(T))
Certification :
Participants who achieved 75% attendance and certified competent will receive 9 WSQ statement of attainment (SOA) and full certification by WDA.
Languages

:

English
---
Schedules :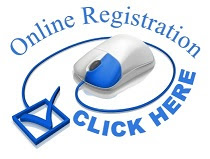 EverSafe Consultants Pte Ltd -MOM accredited Safety Course Training Provider.
For more details about Safety Courses Training : Visit to singapore MOM website.