---
For Whom
This competency unit will be relevant to WSH Coordinator, WSH Supervisor or any supervisor who is assigned to oversee or supervise any work or process in the metal working or other manufacturing industry.
Assumed Skills & Knowledge
Possess ES Workplace Literacy and Numeracy Level 4 and above, or equivalent.
Course Overview
This competency is designed to focus on building the competency of the Supervisor in identifying the common hazards and risks in the workplace and taking appropriate control measures in supervising WSH in the manufacturing industry.
Course Content
Importance of Workplace Safety and Health (WSH
Consequences of unsafe work practices and workplace conditions
Salient WSH legal and other requirements relevant to manufacturing industry
Typical hazards in manufacturing industry
Permit-to-Work for high-risk manufacturing works
Methods for hazard identification
WSH control measures
Risk Management process
Types of organisational WSH inspections
WSH training and promotional programmes
Incident investigation and reporting
Overview of WSH management system
Certification :
Based on successful completion of the course and assessment, a Statement of Attainment (SOA) from the Workforce Development Agency (WDA) and a Safety Pass from Ever Safe Consultants Pte. Ltd will be awarded to the trainee.
Languages

:  

  English
Course Venue

:  

 

3 Soon Lee Street, #04-14/16&17, Pioneer Junction, Singapore-627606
1 Soon Lee Street, #03-64/05-55/05-40,41, Pioneer Centre, Singapore-627605
2, Joo Koon Road, Singapore-628966
Blk 18, Boon Lay Way, #03-138, Trade Hub-21, Singapore-609966
Blk 26, Boon Lay Way, #01-87, Trade Hub-21, Singapore-609966
No.119 A & B Serangoon Road, Singapore-218024
123B, Serangoon Road, Singapore-218024
No.8, Veerasamy Road, Singapore-207316
---
 Schedules :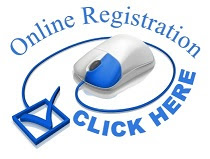 EverSafe Consultants Pte Ltd -MOM accredited Safety Course Training Provider.
For more details about Safety Courses Training : Visit to singapore MOM website.