---
** SDF Under Processing (Click here)

SDF Course Code: CRS-Q-0025068-PI

Funding Amount: $85

Nett Fee Available
Legal Requirement
Apply Workplace Safety Under the Factories (Safety Training Courses) Order 2001 which came into effect in June 2001, all workers, including Singaporeans, must undergo particular-related mandatory courses before they work on field.
For Whom
This "Apply Workplace Safety and Health in Process Plant course" is previously known as Oil and Petrochemical Safety Orientation Course (OPSOC). This course is mandatory to all personnel who are working in the Oil and Petrochemical plants (in particular, Jurong Island) in Singapore.
Assumed Skills, Knowledge & Entry Requirement
Learners must be able to apply numbers, listen, read, speak & write English at a proficiency level equivalent to the Employability Skills System (ESS-Level-2)
Course Overview
To induct employees on the safety regulations, hazards and responsibilities within the Oil and Petrochemical Industry and highlight the precautions that must be adhered to maintain a safe work environment.
Course Content
Understand legal obligations to Apply Workplace Safety and Health.
Identify hazards in oil and petrol chemical plant and other sites within the premises.
Recognize all types of industrial safety signs.
Apply for safety permit prior to hot work.
Put on Personal Protective Equipment (PPE)
Take safety precautions when working with different hazards.
Respond in case of fire or emergency.
Certification :
Based on the successful completion of the course and assessment, a certificate of achievement endorsed by Ever Safe Cousultants Pte. Ltd. will be issued to all participants.
Languages

:  

  English
---
 Schedules :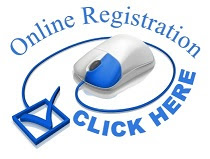 EverSafe Consultants Pte Ltd -MOM accredited Safety Course Training Provider.
For more details about Safety Courses Training : Visit to singapore MOM website.