---
** SDF APPROVED (Click here)

SDF Course Code: CRS-N-0034272

Funding Amount: $50
Expiry Date: 25-Jan-2018
Legal Requirement
The Workplace Safety and Health – Section 12, Clause 3 – (e) stipulates that "It shall be the duty of every employer to ensure that those persons at work have adequate instruction, information, training and supervision as is necessary for them to perform their work."
For Whom
The LTSOC is designed for all workers carrying out manual work in the logistics and transport industry.
Assumed Skills, Knowledge & Entry Requirement
Comprehend in the language the course is conducted
Course Overview
Understand legal obligations in workplace safety and health
Identify hazards in logistics and transport industry
Recognize all types of industrial safety signs
Competent in wearing Personal Protective Equipment (PPE)
Take safety precautions when working with different hazards
Respond in case of fire or emergency
Course Content
Fundamentals of Formwork and Falsework Construction
Roles and Responsibilities of Formwork Supervisor
WSH legislation and Codes of Practice
Interpretation of Working Drawings
Construction Strength of Materials and Shoring
Work At Height and Excavation
Inspection of Formwork and False work
Risk Assessment for Formwork Construction
Respond to Failure in Formwork Structure, Fire and Emergencies
Certification :
Based on the successful completion of the course and assessment, a certificate of achievement endorsed by Ever Safe Consultants Pte. Ltd. will be issued to all participants.
Languages

:  

  English
Course Venue

:  

 

3 Soon Lee Street, #04-14/16&17, Pioneer Junction, Singapore-627606
1 Soon Lee Street, #03-64/05-55/05-40,41, Pioneer Centre, Singapore-627605
2, Joo Koon Road, Singapore-628966
Blk 18, Boon Lay Way, #03-138, Trade Hub-21, Singapore-609966
Blk 26, Boon Lay Way, #01-87, Trade Hub-21, Singapore-609966
No.119 A & B Serangoon Road, Singapore-218024
123B, Serangoon Road, Singapore-218024
No.8, Veerasamy Road, Singapore-207316
---
 Schedules :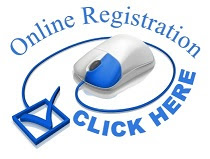 EverSafe Consultants Pte Ltd -MOM accredited Safety Course Training Provider.
For more details about Safety Courses Training : Visit to singapore MOM website.