---
** SDF APPROVED (Click here)

SDF Course Code: CRS-N-0034270

Funding Amount: $85
Expiry Date: 25-Jan-2018
Legal Requirement
WSH (Explosive Powered Tools) Regulations 2009 reg. 2 states that: "Operator" means a person who uses a tool and who has successfully completed training course acceptable to the commissioner on the operation of that tool.
For Whom
This course is designed for all workers dealing with explosive powered tools in any forms of engineering works for building & construction and renovation industries.
Assumed Skills, Knowledge & Entry Requirement
Workplace Literacy & Numeracy Level 3
Learners must not be visually handicapped which includes color blindness
Course Overview
State the safety requirements of the WSH (Explosive Powered Tools) Regulations 2009
Identify the principle parts of an explosive powered tool
Carry out a pre-operations safety check
Select the correct type of charges/fasteners for various types of base materials
Operate explosive powered tool safely
Load and unload the cartridge
Execute a troubleshooting procedure
Clean, maintain and store the equipment after use
Course Content
Duties and responsibilities of an Explosive Powered Tools Operator
Fundamental of explosive power tools
Fastening System and its application
Operational Safety
Workshop Practice
Certification :
Based on the successful completion of the course and assessment, a certificate of achievement endorsed by Ever Safe Consultants Pte. Ltd. will be issued to all participants.
Languages

:  

  English
Course Venue

:  

 

3 Soon Lee Street, #04-14/16&17, Pioneer Junction, Singapore-627606
1 Soon Lee Street, #03-64/05-55/05-40,41, Pioneer Centre, Singapore-627605
2, Joo Koon Road, Singapore-628966
---
 Schedules :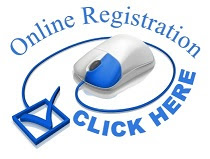 EverSafe Consultants Pte Ltd -MOM accredited Safety Course Training Provider.
For more details about Safety Courses Training : Visit to singapore MOM website.