---
For Whom
This course is suitable for personnel involved in supervision of roadwork, traffic control on / near / adjacent to the road or construction site access (especially those involved in roadwork projects/ building construction traffic controllers).
Assumed Skills, Knowledge & Entry Requirement
Workplace literacy and numeracy Level 4 or equivalent
Course Overview
This course will cover effective planning and management of traffic control at work zone and public safety. Attendees will learn proper management for traffic control and road safety as well as proper planning based on previous case studies.
Course Content
Introduction
Relevant Act and Regulations
The Code of Practice of Traffic Control at Work Zone
Roles and Responsibilities
Risk assessment (Hazard and Control)
Fundamental Principles of Traffic Control
Phases of Traffic Control
Traffic Control Devices and their uses
Procedures of road closure and traffic control
Manual Operated Stop / Go Sign Operating Procedure
Course Attendance:
100% Attendance
Certification :
Based on the successful completion of the course and assessment, a certificate of achievement endorsed by Ever Safe Consultants Pte. Ltd. will be issued to all participants.
Languages

:  

  English
Course Venue

:  

 

3 Soon Lee Street, #04-14/16&17, Pioneer Junction, Singapore-627606
1 Soon Lee Street, #03-64/05-55/05-40,41, Pioneer Centre, Singapore-627605
2, Joo Koon Road, Singapore-628966
Blk 18, Boon Lay Way, #03-138, Trade Hub-21, Singapore-609966
Blk 26, Boon Lay Way, #01-87, Trade Hub-21, Singapore-609966
No.119 A & B Serangoon Road, Singapore-218024
123B, Serangoon Road, Singapore-218024
No.8, Veerasamy Road, Singapore-207316
---
 Schedules :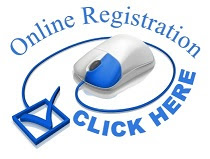 EverSafe Consultants Pte Ltd -MOM accredited Safety Course Training Provider.
For more details about Safety Courses Training : Visit to singapore MOM website.